Cosmetic Nurse Courses with ATSCI – Australian Therapeutic Skincare Institute
Overview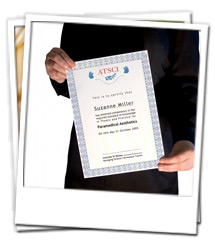 Australian Therapeutic Skincare Institute Pty Ltd  (ATSCI) takes a holistic, affordable approach to to all Paramedical Aesthetic courses in the learning process to ensure you gain maximum benefits from your ATSCI Certified course. "Ensuring full delivery to maximise learning" with the most up to date equipment made in Switzerland.
The beauty industry is currently experiencing a revolution that has seen a need to develop partnerships between beauty therapy and cosmetic medicine. The Australian Therapeutic Skin Care Institute was founded & established by Amanda Bishay in 2003 to address this specialist need.
Amanda, a qualified Specialist Cosmetic & Laser clinician and International trainer and Educator, has developed a successful business partnership with some of the most leading national & international cosmetic and plastic surgeons. Her vision for the institute is to become the leading provider of professional development programs and ongoing support in the aesthetics industry. This is to enable you to improve your skills, education and increase your value in your clinic in order to give more to your clients and set you apart from your competitors.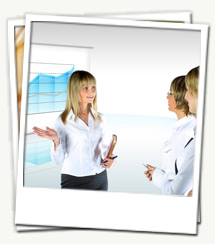 Anyone can gain knowledge and most trainers have knowledge but not everyone can teach or can deliver effective training. At ATSCI, we pride ourselves in ensuring we deliver all course information in an easy and understandable structure.
All courses are ATSCI Certified and are delivered one on one and we do not train in groups or classes as we believe every individual learns at different levels and we are only as successful and  are as good as you learn.  If you don't learn enough we have not done our job properly therefore "your success is our success".
The anti-ageing market is booming, with an increasing demand for the latest products and procedures that are currently gaining so much exposure in the media. Beauty Therapists are perfectly positioned to take advantage of this phenomena by expanding their knowledge and skills to offer these services.
Benefits of ATSCI Certified Microblading Cosmetic Tattoo and Paramedical courses:
One on one training customised to each students specific individual needs, experience and learning abilities.   To ensure full delivery and comprehension of course information so you have your trainers undivided attention.
Training manuals are developed by qualified writers, editors and instructional designer's, this ensures clear, readable and structured information that is consistent with and complementary to each course;
An appropriate learning environment with the right ambience;
Adapting each course to the needs and experience of our students;
A careful balance between practical and theoretical training;
Multimedia stimulation through live training, interactive learning & graphics;
Recommendations on product, equipment & other complementary courses. Educational and reference books to provide you with ongoing guidance;
Provide you with the best quality kits (made in Germany & US) to perform the best work possible at an affordable price and value for money;
After sales service and warranty on all products. Trainers are always available and all equipment are backed by a 12 month warranty;
All Course attract up to 700% profit margins.
ATSCI Certified Microblading Cosmetic Tattoo Courses
ATSCI Certified Paramedical Courses
Semi Permanent Microblading Cosmetic Tattoo (SPCT)
All courses come with complete course kits including equipment and pigments:
All prices are exclusive of GST.