In Clinic Treatments
226 Merrylands Road, Merrylands NSW, 2160
atsci.com.au
0433135381 Amanda Bishay
Australian Therapeutic Skincare Institute (ATSCI)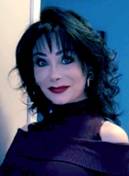 ATSCI was founded by Amanda Bishay in 2003, being so passionate about our ever evolving industry, completing 18 post graduate courses, Her education, experience and creativity have led her to develop unique holistic Aesthetic programs using a range of protocols to bring various therapies together, combining mechanical and chemical treatments  customised to each clients specific condition to deliver remarkable results,
Her focus is on treating and educating clients by looking at each condition topically, internally, physically and emotionally for maximum results. To make a difference to each of her clients lives.
Meet your clinician Amanda Bishay Dip H Sc (beauty therapy), Certificate IV work place and assessment
Amanda Bishay is a qualified medically trained cosmetic tattoo, therapeutic skin and Laser specialist aesthetician and international trainer. With a Diploma in Health Science in beauty therapy, Certificate IV in training and assessment and has completed 18 Advanced post graduate courses in the field of corrective skin treatments, Laser, HIFU and cosmetic tattoo.
With 15 years' experience working with some of Australia's top Leading plastic and cosmetic surgeons in Double bay, Sydney CBD and western Sydney. Amanda has performed 1000's of successfully treatments and trained 100's of students who now have successful clinics around Australia and the world.
Keeping up to date with the latest trends and technology in our ever-evolving industry Amanda attends all leading industry conferences world wide and was invited on numerous occasions to speak and present as an industry leader at educational conferences both in Australia and overseas on her philosophy of how to provide a holistic approach combining mechanical and chemical treatments to maximise results
Her success and passion for the industry inspired her to share her results with the industry by providing post graduate courses through ATSCI to Beauty therapists, nurses and doctors to inspire them to also make a difference to their clients
Cosmetic Tattoo Procedures
WAKE UP WITH MAKE UP
We use only the latest most precise equipment made in Switzerland to ensure your skin is not compromised with brand new sterile needles per treatment per client to create crisp sharp designs, All pigment are of high quality made with vegetable oil so no risk of infection or allergic reactions, Pigments made in the US, clinician has 15 years' experience also as an educator.
3D eyebrow microblading hair strokes
Natural looking designer eyebrows create the shape you want with hairstrokes microblading. Safe procedure no down time. lasts up to 3 years. no more drawing on eyebrows every morning, no smudging.
We shape the eyebrows to your natural brow line and work with you to your desired shape and colour to give a harmonious natural look that frames your face.
1st session $550
2nd session $200
3rd session $150
Pay for the 1st and 2nd  session upfront get the
 3rd session FREE
Semi-Permanent cosmetic tattoo eyeliner or lash enhancement
Define your eyes with Eyeliner, the eyes are the windows to the world… whether you want a natural look or dramatic look achieve non smudge eyeliner and avoid panda eyes for those who don't want a defined look  eyelash enhancement will create the illusion your eyelashes are darker and thicker, lasts up to 5 years
Top or bottom eyeliner only $375
Top and bottom eyeliner together $550
Lash enhancement $350
Includes 1 free touch up
Semi permanent Cosmetic tattoo eyeshadow or smokey look
Create a more dramatic eyeshadow or smokey look with cosmetic tattoo no smudging or drawing lasts up to 5 years
$750 includes free touch up
Semi permanent cosmetic tattoo Full lip colour or blend or lip liner
Enhance your lip shape. whilst dermal fillers might give volume, Lip cosmetic tattoo will shape your lips and stimulate natural collagen. why not combine the two dermal fillers with cosmetic lip tattoo and create amazing pouty lips, create the lip shape and colour to enhance your sexy lips, lasts up to 5 years, ask about our special DERMAL FILLER AND LIP TATTOO SPECIAL package offer
Lip liner $550                                                     
Lip blend $ 600
Full Lip colour $700
Includes 1 free touch up
3D Areola regimentation post op mastectomy or breast reduction
Get your feminity back and self-confidence, real areola look with our 3D areola cosmetic tattoo, After measuring the symmetry, we mix the colours to create a real life 3D areola and nipple after breast reconstruction.  Cosmetic tattoo can only be preformed 6 months or more post op..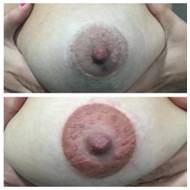 Lasts up to 5 years
Lasts for up to 5 years
Single breast $650
Double breast $1050
Includes 1 free touch up
High Intensity Focus Ultrasound (HIFU) skin tightening procedure
As a completely non-surgical, non-invasive procedure, High Intensity Focused Ultrasound offers patients skin tightening 
Clinically Proven, Safe and Effective, Cost Effective Alternative to a Surgical Face Lift 
No Need for Anaesthesia, No Incisions or Risk of Infection, No Downtime, Comfortable and Painless,
Results can be seen after just one treatment Although most clients will need a few treatments, more information will be given per individual consultations.
Buy 3 treatments in advance get 1 free
Full face                               $1500 to $1800
Checks                                  $800 to $1200
Eye area                                $400 to $600
Jowels                                   $800 to $1200
Upper thigh                         $1500 to $2600
Stomach                               $1300 to $2800
Hands                                   $900 to $1300
Neck                                     $1100 to $1400
Upper arms                          $1200 to $1600
Other prices will be given on request.
Consultation for corrective skin treatments:  $65
Book for a 60-minute skin consultation.  After a medical history is taken your clinician will diagnose and analysis your skin using special equipment to better understand the issues in order to prescribe the correct treatments for your specific individual skin condition to target the concerns and deliver real results.  Your treatment will combine both chemical and mechanical treatments which will be explained to you during your consultation and where you will have the opportunity to ask questions and discuss any concerns.  All treatment programs will be prescribed active ingredient home skincare products to maximise result outcome of our in-clinic treatments. A total cost will be given to you during the consultation process.
Corrective Skin Treatments
Whatever your skin condition is in or whatever your concern is "we can help you" after completing a professional skin diagnosis and analysis using the most up to date equipment, we can identify the issue and it's underlaying effects and prescribe a professional individual skin treatment program that will be customised to your specific skin condition to "deliver real results not just promises" of course  this will be a series of treatments and not a one off.
Active Acne on an adult client completely cleared in 10-week treatment program
 
Hyperpigmentation on skin type IV with sun damage. Client underwent a treatment program of 8 weeks, Alternating between mechanical and chemical treatments.
Price will be given during consultation depending on each individual skin assessment
Acne scaring after 12 week treatment
Price will be given during consultation depending on each individual skin assessment
Stretch mark treatments.  12-week treatment programme
Price will be given during consultation depending on each individual skin assessment
Post op scar treatment commenced 6 months post op… treatment program 12 weeks
Price will be given during consultation depending on each individual skin assessment
Body post traumatic hyperpigmentation
10 week treatmet program, price will be given during consultation depending on each individual skin assessment
Post graduate courses (no prerequisites)  also available cosmetic tattoo, laser, HIFU and Paramedical Aesthetics… taught one on one to meet each student experience and learning abilities for more information visit our website www.atsci.com.au
Australian Therapeutic Skincare Institute (ATSCI) takes a holistic approach to all Paramedical Aesthetic courses in the learning process to ensure you gain maximum benefits from your ATSCI Certified course. "Ensuring full ATSCI certified course delivery at an affordable price."
The beauty industry is currently experiencing a revolution that has seen a need to develop partnerships between beauty therapy and cosmetic medicine.
Anyone can gain knowledge and most trainers have knowledge but not everyone can teach or can deliver effective training. At ATSCI, we pride ourselves in ensuring we deliver all course information in an easy and understandable structure.
Training manuals are developed by qualified writers, editors and instructional designer's, this ensures clear, readable and structured information that is consistent with and complementary to each course;
 All Course attract up to 700% profit margins.