Advanced Cosmetic & Refresher Tattoo Courses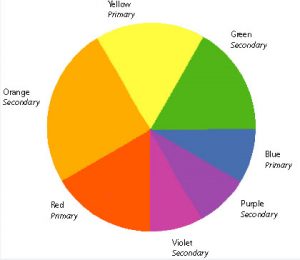 We guarantee.. This course is designed for Therapists who are already qualified but have not received the right training or who need better understanding of colour theory and technique , skin undertones or have been practicing either in Australia or overseas and need qualification recognition in Australia.
It's also designed to give you a better understanding of colour theory in the application of micro blading Cosmetic Tattoo. How to prevent brown eyebrows turning pink or mauve; black eyeliner turning blue or even and lipliner turning blue or black.
Understand what makes colours change and how you can avoid and correct these colour changes. A better understanding of skin tones can help you confidently choose the right colour and achieve better results for your clients.[addbr]
This course is customised to your individual experience filling in the gaps where you don't feel confident from your previous learning with other training organisations. we understand you have invested in a lot of money but come out feeling you haven't learnt enough.
I get this all the time. After completing my questionnaire your answers will give me a better understanding of the subjects I need to focus on weather its your penetration, colour retention or technique this is where I can give you all the information you need one on one to help you get back your confidence so you know exactly what you are doing to avoid heartache and mistakes to get you back on track, in some cases depending on how much information we need to cover we may require 2 days training.
[addbr]
Other Information
$1500 + gst for one day
$2500 + gst for two days
$3300 + gst for three days
Ring Amanda for details: 0433 135 381 or email: amanda@atsci.com.au
Training in all states:
NSW, QLD,  MELB, NZ, TAS,, WA
Your clinic or our training school :
226-228 Merrylands Road, Merrylands NSW 2160
We also hire doctor rooms in all states
Training venue can take place in your own salon or clinic
Terms and Conditions
Courses are to be booked a minimum of 4 weeks in advance to ensure we order your kit and receive it in time for your training. For dates, please contact ATSCI direct as dates are upon both you and your trainers availability.
Enrolments & dates will only be confirmed & secured on receipt of 50% payment. The balance will be due 2 weeks prior to the commencement of your training.
Cancellations:
14–28 days prior to course date – 25% cancellation fee.
Less than 14 days prior to course date – 50% cancellation fee.
ATSCI Certified Microblading Cosmetic Tattoo Courses

ATSCI Certified Paramedical Courses