Lips Tattoo & Full Lips Colour Courses
One day workshop

Learn how to get the best lip blends, and even out full lip colour.
Less trauma and more colour penetration.
All you need to know about skin undertones and how to avoid blue/black lips.
Getting the colour right = happy clients.
Effective numbing and how to create perfectly shaped lips.
We will also then order your kit which is included in the cost of your course and you will receive on day one. 
The Kit Includes
3 bottles of pigment
Pigment caps
Q-tips
Disposable apron
Alcohol swaps
Gloves
Lip mask local anesthetic
Dental bibs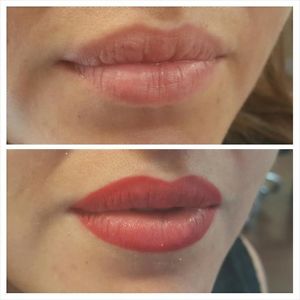 Training Agenda
1 Day
Consultation
Declaration forms
Contraindications
Design lip shapes
Mixing colours,
Needle sizes
Practicing on Leather
Live clients
After Care
Other Information
Models

Activities and Assessment

Venue

Schedule & Fees

Terms & Conditions
Each student will need to provide between 2-3 models, for each procedure taught.i.e. one procedure per model or all three procedures on the same model. If you can't provide a model, please notify us at least 3 weeks before the course, and we will advertise for you ($50 extra).
The Models will be charged $100 (cash) per procedure to cover the cost of cartridges, pigment & disposables. Put it up on face book or ask family and friends they are saving $500 per procedure to become a model.
ATSCI Certified Microblading Cosmetic Tattoo Courses

ATSCI Certified Paramedical Courses