Mesotherapy, commonly known as "biorejuvenation" or "biorevitalization", is a skin rejuvenating treatment for skin tightening, evening out the skin tone and texture by means of a transdermal injection of a multivitamin solution and natural plant extracts that are thought to improve the signs of skin aging.
Also known as meloplasty is a rejuvenation procedure of the face that addresses aged cheeks and jowls. This is often reflected by sallow cheeks and heavy jowls with a loss of jaw and neck definition. It is a procedure often done in conjunction with other facial procedures to achieve overall facial harmony and youth. It also improves acne scaring, sun damage, fine lines and wrinkles, Hyperpigmentation, melasma, Body scars and to even out skin tone and texture.
Mesotherapy, which derives its name from the Greek words "mesos" (middle) and "therapeia" (to treat medically), was originally developed in Europe, is one of the newest techniques in cosmetic medicine proposed to rejuvenate aging skin, and can be performed by medical and non-medical professionals.
Aging is a complex, multifactorial process that affects every organ in the body, including the skin. Clinically, aged skin is characterized as thin, dry, and pale, with noticeable wrinkles and decreased elasticity. The histological changes associated with aging in skin include the accumulation of elastotic material in the papillary and mid-dermis, a process known as solar elastosis, and quantitative changes in collagen, which are reflected in a decline in biosynthesis and content.
Mesotherapy, initially described in France by Michel Pistor is one of the modalities recently used to rejuvenate and tone the skin. It involves the non-invasive transdermal injection of vitamins, enzymes, hormones, hyaluronic acid, and natural plant extracts into the skin to stimulate the biosynthetic ability of fibroblasts and facilitate interaction between cells and is intended to increase collagen and elastin production. Different injection techniques can be used in mesotherapy:
The intra-epidermal technique; (ii) the papular technique, in which reagents are injected into the dermo–epidermal junction; (ii) the nappage method, in which injections penetrate to a depth of 2–4 mm and are delivered at an angle of 30–60°; and (iv) point-by-point injection into the deep dermis.
Over the past few years, the use of mesotherapy for skin rejuvenation has increased rapidly.
What are Mesotherapy's anti-aging and skin rejuvenation uses?
Subdermal vitamin injections rejuvenate the cells, making them more active, and thereby stimulating the production of collagen and elastin. You can begin anti-aging treatments in your mid-twenties to prevent wrinkles from forming. Treatments for the face, neck, arms and hands are recommended several times each year.
Objectives
This prospective study aimed to evaluate the clinical effect of mesotherapy applied to periorbital wrinkles and to quantitatively evaluate histological changes in the skin occurring in response to the same treatment.
Mesotherapy injection is a minimally painful procedure but may require anesthesia (depending on patients pain thresh hold). Before treatment, the volunteer was positioned for treatment and the periorbital area on both sides of the face (treatment area) was marked. The sterile solutions used for injection were composed of a cocktail of a multivitamin solution and non-cross-linked, high-viscosity hyaluronic acid,
The injection is performed using a meso-system gun [Anti-Aging Medical Systems (AAMS), Montrodat, France] controlled by a microprocessor with eight different injection programs. The gun maintains automatic control of the syringe and allowed the depth and dose of the injection to be adjusted electronically. The gun is positioned at an angle of 60° to the surface of the skin. With each injection, approximately 0.01 ml of solution was injected into the skin at a depth of 2 mm using the nappage technique in a horizontal direction; the total amount of solution injected per session on both sides of the face usually is 2 ml.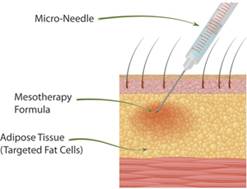 Many skin problems can be treated successfully with mesotherapy, especially:
1) Hyperpigmentation – increased pigmentation like melasma, freckles and post inflammatory hyperpigmentation.
The mesotherapy technique is used to deliver lightening agents like glutathione, vit. C and Kodjic acid directly into the skin layers. Dramatic improvement can be seen in just 4 session.
In order to obtain effective results we are acting on 2 levels. At the level of the melanocytes – to reduce the production of melanin and on the superficial skin layers – by producing a soft exfoliation to stimulate the skin turnover in order to eliminate the superficial cells charged with pigments. After few applications the skin tone is lightened and impressive results can be achieved on a long-term basis.
In this case the benefits of mesotherapy are:
Reduces the appearance of dark spots
Rejuvenates the skin
Improves skin luminosity and glow
Neutralizes free radicals (in smokers)
Improves skin softness
Anti-aging
In this case mesotherapy increases blood circulation in the skin and causes collagen generation. The procedure leaves the skin glowing and the results begin to appear just the day after the treatment. The active solution used in this therapy contains: hyaluronic acid, inorganic salts, amino acids and vitamins.
Results are visible after 3-4 sessions, the surface of the skin becomes more flexible, tighter, brighter and small wrinkles are smoothed out.
Facial rejuvenation with mesotherapy is ideal for anyone who wants to refresh one's tired-looking face using a fast, non-surgical procedure.
The skin can go a little red, but this will pass within a few hours.
The effects start appearing after 3-5 sessions, but in some cases results can be seen right after the first session.
Acne scars
Scars caused by acne can be treated by administrating materials like hyaluronic acid into the affected areas. This technique is less costly than fillers and one can see results in just 4 sessions.
For the big-time results, mesotherapy is not a one-stop shop. While it promises a Botox-like effect (and manual collagen stimulation simply as a side-effect of having a needle poke at your collagen-producing mesoderm layer), that only comes after a series of these procedures. For those who don't like the idea of scary facial fillers and a creepy frozen face, mesotherapy is a great option. It's not a quick fix, but if you're patient (and willing to invest), you can apparently get the same results with safety — and without toxins.
It uses active ingredients, such as hyaluronic acid, vitamins (A, B, C, E, and K) and minerals are injected directly into the skin of the patient. These injections are inserted into the epidermal layer of the skin. As we age our skins circulation decreases, thus reducing the oxygen and nutrients ability to drive out toxins from our skin. This all leads to premature aging of the skin and can give skin a tired appearance.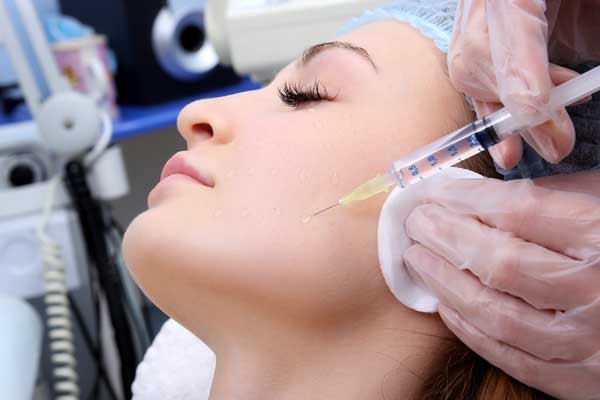 The aging process can be cruel to our skin. Between sun damage and progressive collagen loss, the skin loses its plumpness and resiliency. Mesotherapy for skin revitalisation infuses the epi dermal and dermal layer of the skin with a potent cocktail of vitamins and anti-oxidants to rejuvenate and revitalise.
People who have had Mesotherapy for skin rejuvenation describe their skin as firm, radiant, youthful and glowing. The treatment is usually performed over an initial series of one session per week for 4-6 weeks. Results are then maintained by touch-up sessions.
Additional treatments will be needed every month to maintain the results after your initial treatment period. Moreover, mesotherapy can really be much costly due to the number of treatments requires. Approximately around $200 and $600 will be charged for every treatment.
The odd thing about mesotherapy is that there is no recovery period after the procedure. You can resume work straight away and side effects like bruising, burning or swelling will disappear after a few hours.
FAQ
When Will I see Results?
Results vary depending on your body type and the condition being treated. On average, patients notice visible improvement in two to three sessions. For certain conditions, patients see results after the first session.
Will the results last?
The results do last, especially when combined with exercise and proper nutrition. However, we cannot stop the natural aging that affects your appearance. For this reason, we recommend regular maintenance visits.
Are the treatments painful?
You may feel a slight pinching or burning sensation when the injections are administered. However, we can provide a topical anesthetic that makes treatment virtually painless
Are there any side effects?
A common side effect of Mesotherapy is bruising, which generally resolves over one week. To speed up the healing process, we recommend that the homeopathic supplement arnica be taken either orally or applied topically on a daily basis. Patients may experience temporary soreness. This will subside within 24-48 hours.
Are there any Restrictions?
Restrictions vary, depending on the condition being treated. We discuss these with each patient before treatments commence. In general, patients are advised not to wear makeup for at least 4 hours after facial treatments, not to take hot showers for at least 6 to 8 hours. We recommend that patients eat a high-protein meal, and avoid caffeine or other stimulants before treatment.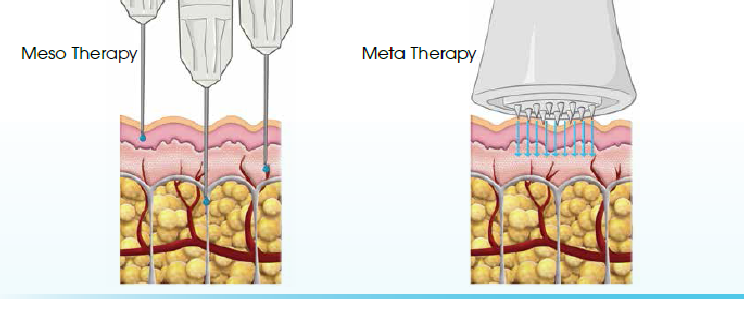 CE Medical approved by European Notified body give safety. • International registered ergonomic Italian design for professional mesotherapist. • Exact dose control to give precision, with possibility to program dose from one microliter to 50 microliters. • 4 Functions electronic LCD screen gun. Continuous injection, dosimetric, nappage and mesoperfusion. • Fast medicine delivery from 3 ml/minutes to 8,4 ml/minutes. • Easy international syringe fixing of current sizes. • Any kind of standard syringe from 1 cc to 20 cc sizes. • No syringe jumping with luerlock integrated carrier. • Painless with movement pressure control. • Deep injection available up to 10 mm deep totally. • No leakage with unique antidrop mechanic. • Largest world autonomy in cordless use with long life battery, Lithium Ion. No need of extra battery, you have long autonomy such as 36 hours in use. • No need of kit to give freedom and no additional cost. • Everything you need in one handy hard light suitcase, ideal to store and carry your Mesomega® wherever you like. • Training and references available in many countries in the world. Long time mesogun manufacturing experience in origin country make Mesomega® the right choice for your clinic.
Areas meso can be injected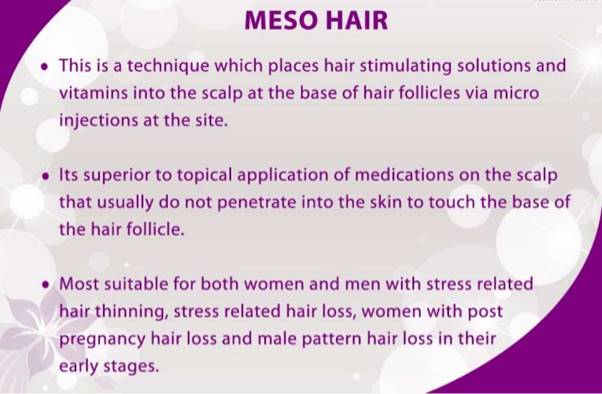 Before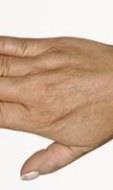 After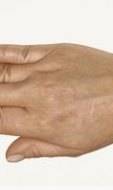 Before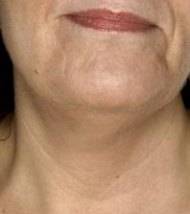 After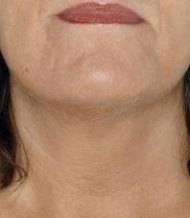 Before
After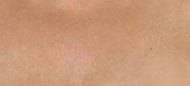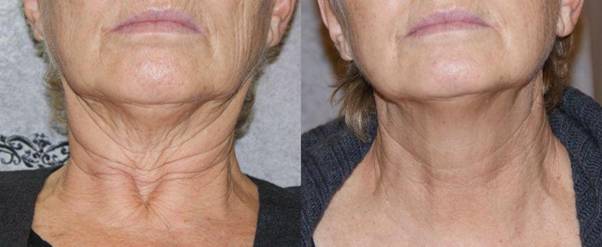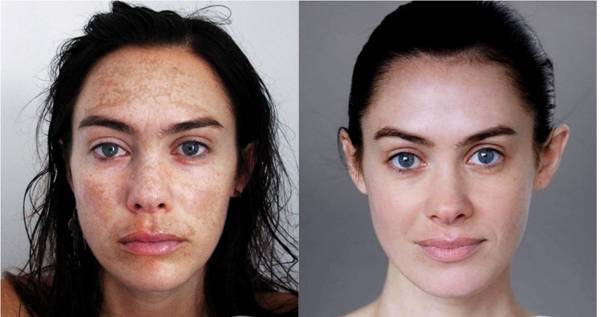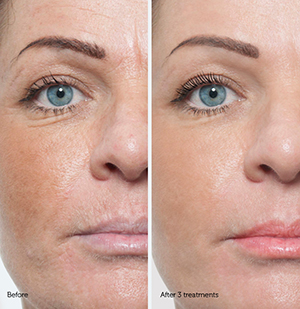 Other Information
Training course only using manual superficial injecting of meso therapy
This is a 2 day course which covers all you need to perform this procedure (Mobile Meso gun not included but training on how to use the gun will be added with the purchase of the gun). Hands on manual injecting.
$3,999 +Gst
Ring Amanda for details: 0433 135 381 or email: amanda@atsci.com.au
What you get in training
Mesotherapy manual injecting Hands on course – option to purchase meso gun..
Muliti-indications course for greater patient choice
Full theory presentation day 1
Full practical hands on training day 2
One on one training
Printed colour reference training manual written by Doctor
Business/marketing advice – how to get started
Competence certificate upon completion of course
Fee post course support
Free product (injections, syringes, meso therapy cocktail solutions)
Fully automatic versus semi-automatic meso gun option
(add this gun to your course)
This distinction refers to the mechanisms of injection (i.e.: skin penetration) and delivery of medication. In fully automated devices both of these functions are performed by the injection gun at the press of a button. In other words, once the gun is in position on the patient's skin, upon pressing the trigger, the needle penetrates the skin at the desired depth and the gun delivers the cocktail without any further effort by the mesotherapist. By contrast in semi-automatic devices usually the operator needs to push the injection gun holding the needle in the skin while the gun delivers the medication automatically. Semi-automatic devices tend to be considerably cheaper than fully automatic ones.
Currently the most popular semi-automatic devices on the market include the Dermotherap, the Meso-basic and the Den'hub.
The fully automated devices which are becoming increasingly more popular include the U225, the Pistor 4, the Mesomega, DHN 4, DHN3, DHN2, DHN1 and the Meso-system.
Each of these devices offers its own unique differences, advantages and disadvantages. Therefore practitioners are urged to do their research in order to find out which would be most suitable for their individual practice before the purchase decision. Some of these devices distributed by USA Meso are described below. For further information on these or other mesotherapy guns you can contact USA Meso. Our friendly staff will be happy to answer your questions or address your concerns.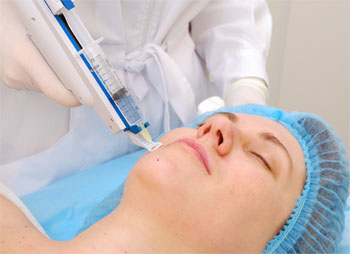 Cost
$3,000 + Gst
Light weight and relatively small size make the hand easy to perform.
Possible to use continuously since injecting device and control parts are separated.
Practical and convenient cart makes performance easy at small room.
Needle guider helps to control injecting depth.
Possible to use any needle and syringe under 10cc.
Micro process inside makes possible for various injection modes.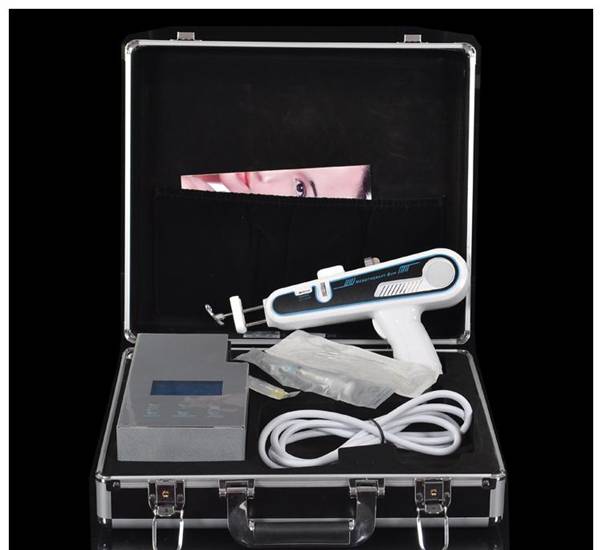 Mesogun X 1
Main Machine X 1
Tips X 2
needle and syringe X 1
Meso gun on trolley option
 (add this meso gun to your meso training course)
 Advanced medical grade meso gun with trolley
$8,800 ex GST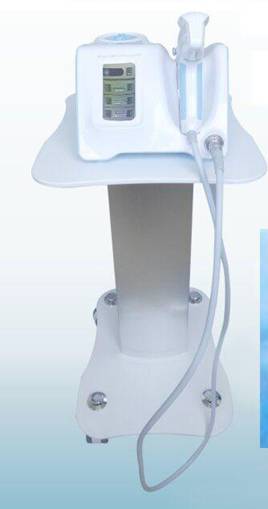 State of the art Professional ( parts made in the US put together in Korea) – Meso skin suction gun $8,000 +Gst
– Specification:
| | |
| --- | --- |
| Type | mesotherapy gun |
| Multi-needle | 5/ 9 needles |
| Mode | Low speed/High speed/ 10-250 times/min |
| Injector Capacity | 1ml, 2ml, 5ml |
| Advantage | Single needle, Multi-needle, Vacuum, 3 in 1 |
| Vacuum Flow | 25L/min     Pressure: 90Kpa full skin suction for no product leaking |
| Two Modes | Single mode and Continuous mode |
| Depth | 0.3-4.5mm |
| Vacuum(pa) | 1-4 |
| Speed | 1.0-6.0s |
| Dose | 4 –  64μl |
| Display | 4.3 inches LCD touch screen |
| Power | 50W |
| Voltage | 110V/240V    50Hz/60Hz |
| DA | 12V/5A |
| Frequency | 50Hz-60Hz. |
| Size | 50*49*30CM |
| Gross Weight | 10kg |
(2) Function of product
1) Injector to be used: using the injector of 2cc ~ 10cc
2) Possible needle by guide
Guide Large: Over 30G *13mm
Guide Small: Over 30G *4mm
3) Injection Mode: 5 MODES (PPP, MIC, STD & Multi-Needles, MEP, NPG)
4) Adjustment of level: Adjusting each 5 level
(Korea Food & Drug Administration) (1999-64)
b) CE0120
c) IEC60601-1 / IEC60601-2
Mode
Mode Action
Level Adjust
Remark
Mode1. "PPP"
Continually injecting medicine into skin until trigger is released
Injection volume

Min=3ml/min

Max=10ml/min

Point per Point
Mode2. "MIC"
Pre-programmed micro doses of medicine are injected into skin
Injection time & volume

1-3 seconds per point from 0.02ml up to 0.1ml per point in increments of 0.02ml

Point per Point
Mode3. "STD"
Pre-programmed standard doses of medicine are injected into skin
Injection time & volume

1-3 seconds per point from 0.02ml up to 0.1ml per point in increments of 0.02ml

Point per Point
Mode4. "MEF"
Injecting medicine into skin in drops with interval for pain control
Intermittence time

0-8 sec, 0.03 ml/ point

Mesoperfusion
Mode5. "NPG"
Speedily injecting medicine into skin in small drops, continually moving needle in a fully automatic mode
Shots per minute

100 shots Min. – 350 at

Max. Max. 0.03 ml/ point

Nappage (rapid fire)
Meso gun is developed to improve weak points, and it is used essentially in Mesotheraphy fields.
WHAT IS MESOGUN?
FREE FROM WEARINESS
When you doing several treatments with conventional syringes, it is quite a demanding on the hand & wrist. MESOGUN helps hundreds injections with precise & continuous manner. You just pull the trigger.
ENHANCE ACCURACY & CONSISTENCY
– Once you set the mesogun, such as dose, rate, frequency and depth of injection, the mesogun execute consistently & accurately
MOST IMPORTANTLY it much more PATIENT COMFORT than manual injections.
The skin stabilizer helps to stabilize the skin and eliminate
Undesirable movement during injection, those enhance
Decreasing the pain perceived by the patient.
Needle vibration
Few vibration noise makes patient feel comfortable.
Speed of needle
The faster the needle injects into the skin, the less pain is perceived. Especially a gun with pneumatic power(swiss made) helps a dramatic swift skin puncture.
No  pain
Can be injected deeply into the skin without any pain.
THE EXCELLENT FEATURES OF MESOGREEN
Versatility
The excellent features of MESOGREEN has achieved good reputation  as a reliable, versatile & economical .Mesogun is designed to meet every requirements of today's meso-therapy treatment.
Stability
– Automatically detect for battery residual
– Automatically detect for dose residual
– Approval  by KFDA
– Emergency electrical power supply (100~240 VAC)
– Sufficient battery capacity available (long lasting : Max 3 days)
Convenience
– Wireless Product
– All kinds of syringe used from 1cc to 10cc normal centered cone with any brands such as Braun, BD Plast, Terumo, Artsana, Novico
– Only mesogun can use Filler Syringe.
– Lightweight 473g (Gun)
– Easy to fix over the syringe
– Possible to use both method for Dry and Wet
– One-handed browsing with the jog dial
– Automatically recharge to set on the cradle
– High Quality, Reasonable Price
– Possible to regulate a draft of liquid medicine
– No leakage of a draft of liquid medicine which eliminates waste in continuous and dosimetric modes
Design
– Ergonomic Design
– Wearing high class blue back light (Blue LCD)
– Cybertic jog dial design
– Design patent application (design registration)
Applications:
Acne / Alopecia
Arthritis Rheumatism
Arthropathy / Degenerative Arthritis
Cellulite / Obesity Stretch Lines
Fine wrinkles
Hypertrophic Scars
<Features>
* CE certified in accordance with MDD (CE0123, Class IIa)
* Depth is easily and free adjustable by hand
* An indicator in stabilizer shows the user the injection depth selected
* Complete control with microprocessor
* No dripping or waste of medication by Back Swing Function
* The speed and power of needle allows a much faster
* Skin puncture therefore rendering the needle entry virtually painless
* Injection speed of the Nappage mode can be adjusted from 100 to 350/min
* It is no decline in injection speed and power by continues power supply.
* Easy move and safe-keeping by exclusive cart (Option).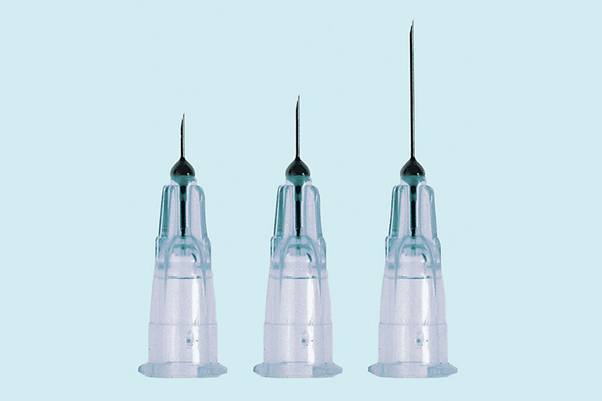 Terms and Conditions
Courses are to be booked a minimum of 4 weeks in advance to ensure we order your kit and receive it in time for your training. For dates, please contact ATSCI direct as dates are upon both you and your trainers availability.
Enrolments & dates will only be confirmed & secured on receipt of 50% payment. The balance will be due 2 weeks prior to the commencement of your training.
Cancellations:
14–28 days prior to course date – 25% cancellation fee.
Less than 14 days prior to course date – 50% cancellation fee.