The 3D Feathering Microblading Cosmetic Tattoo beginners course is a 4 day course covering:
Eyebrows hair stroke, 3D, ombre shading, design and application.
Eyeliner top & bottom and eyelash simulation. Design and application.
Lip liner design & application.
Upon complication of the course you will be qualified and ATSCI certified to perform the above procedures and you will be awarded your certificate of competence which will qualify you to practice nationally.
The cost of the Course is $6,500+ GST 
Your Training will be performed one on one and is not in a group environment unless otherwise requested.
We can provide training for your clinic for more than one employee.  We can either train in your premises or you can come to our training school in Sydney.
If you are coming from interstate, we can organise discounted accommodation for you at your own cost.
Our training course includes :
Patient and understanding teacher trained in the US, Australia, Italy and China
Starter Kit (See details below)
Awarded your certificate of competence
Ongoing post-training support
Comprehensive training manual included
Students who successfully complete this course will be qualified to perform semi-permanent eyebrow shading and 3D feather hair strokes, eyeliner and lip liner tattoo.
SPECIAL OFFER
Upgrade Free to Digital Cosmetic Tattoo Machine valued at $3000
Book now to receive and upgrade the standard Cosmetic Tattoo machine to a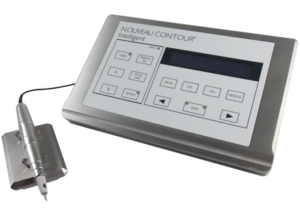 Nova Digital Cosmetic Tattoo Machine and kit valued at over $3,000
State of the art latest digital cosmetic tattoo machine made in Germany
Has automated setting for eyebrow, eyeliner and lipliner procedures
Only 1 disposable needle cartridge used to avoid cross contamination compared
The starter kit for this machine includes disposable products to preform 14 procedures at the going rate of $500 a procedure.
The Starter Kit Includes
Our starter kit that includes everything you need to get started, plus everything you need to complete more than 12 procedures.
Previous students have charged $500 for each of the 12 procedures, that's a total income of $6,000 which covers most of your course fees.
Digital Switzerland 3d Feathering Microblading Cosmetic Tattoo Machine (1 yr warrantee)
Power board
Hand piece
Measuring tool
Disposable cord covers
Manual tool for hair stroke eyebrows
4 bottles of quality US Pigment  colors
Comprehensive training manual 150 pages
Pigment caps
Pigment holder
Colour wheel
Permanent markers
Starting photos
All forms required
After care instructions
Local anesthetic cream
Q-tips
Needles (12)
Training Agenda
Live clients for lip liner
Consultation
Shaping
Mixing colours
Performing procedures
Exams
Models

Activities and Assessment

Venue

Schedule & Fees

Terms and Conditions
NSW
Your clinic or our training school :
ATSCI training centre137 Victoria Road, Drummoyne