About Your Trainer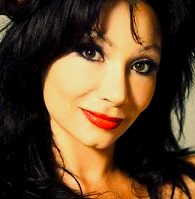 Amanda Bishay is a Medically Accredited Cosmetic & Laser Aesthetician and an Internationally Certified Trainer, Educator and Assessor with a Diploma of Health Science (Beauty Therapy). She ensures continual education to be on top of this ever evolving industry. Amanda is a member of the Australian Institute of Laser Therapy, The Association of Professional Aestheticians of Australia and Australasian Association of Cosmetic Tattoo/Micro Pigmentation Therapists.
Amanda has over 15 years of training, working with some of Australia's top leading Plastic and Cosmetic Surgeons in Double Bay, Sydney CBD and Western Sydney. She has medically trained as a microblading Cosmetic Tattoo, laser hair removal and specialist skin therapeutic Aesthetician.  All courses are developed by Amanda and taught by Amanda herself. 
Amanda has completed 18 postgraduate courses in Australia and overseas, specialising in mechanical and chemical corrective skin-care treatments as well as medical & facial microblading cosmetic tattoo treatments. Trained by some of the most renowned Dermatologists and Plastic surgeons in Italy and the U.S., she has taught students in U.S, Italy, Vietnam, China, Lebanon and Australia wide.
"I was inspired to teach when I did not receive the correct or adequate training and made mistakes when I first started Cosmetic Tattoo.  I traveled to United States to further my education and finally received the right training and after many months and huge expense I finally completed my training and also completed further training called "Train the Trainer" which allowed me to teach.  My passion to share my education, experience and wanting to do it right inspired me to teach all I want to learn when I was starting out to ensure I perform remarkable results that made a difference to my loyal clients. As well as achieving remarkable results in the areas of acne, sun damage, pigmentation, scare revision, cellulite and stretch mark treatment. Other success stories include weight- management programs as well as fat and cellulite reduction and lymphatic drainage."
Her education, experience and creativity have led her to develop holistic programs using a range of protocols to bring various therapies together. Her focus is on treating and educating clients by looking at each condition topically, internally, physically and emotionally for maximum results.
Amanda's success as a Specialist Cosmetic, Laser and skin Aesthetician and her passion for the industry have inspired her to share her knowledge and experience with others. Teaching her students not to be walking text books but rather assess and think about each individual case giving themselves an edge and differentiating themselves in the market place by planning the right treatment using all resources and combining chemical and mechanical treatments to deliver real results,  not just promises.
Each course includes modules outlining:
Effective communication during the consultation process;
Understanding your clients' needs and providing options & solutions;
Insurance and skin penetration act;
Business structure & effective advertising;
Business proposals to Cosmetic & Plastic Surgeons;
Substantial theoretical and practical modules relevant to each course.
Amanda's goal is to take beauticians to the next level – and bridge the gap between beauty therapy and cosmetic medicine in order to train beauty therapists to perform non-surgical procedures to enhance cosmetic surgery and partner with other doctors to maximize client's results and expectations.