Microblading & Eyebrow Feathering Courses
This is also a one on one course you are the only one in class with your trainers undivided attention.  Receive over $5000 back in your pocket from the free kit provided to you inclusive of your course fees. This two-day workshop also teaches you the unique method and technique of microblading hair strokes for precise straight perfect 3D HAIR STROKES for eyebrows and the powdery eyebrows. Using both DIGITAL AND MANUAL tools to create the most natural looking eyebrows.
"Touch the skin and the colour goes in" – that's how easy it is with the microblading hair strokes manual tool method. Learn the proper way to draw and design eyebrows and the best technique for placement, symmetry and colour. Remember, "brows are sisters not twins".
You receive both the digital and manual tool in your kit to give you long lasting results as the manual tool on it's own does not last more than 3 months.. this is included in your course fees. No one is going to teach you the art of hair strokes like we do using both digital and manual tool.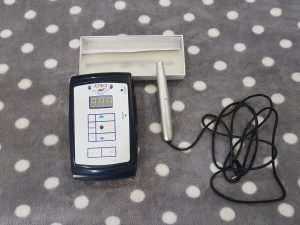 Correction Technique
How many times have you seen clients with the wrong shape or colour SPCT? Or maybe they wanted their SPCT removed. Learn how to correct bad eyebrow shapes and colour or even petti body tattoo.
MODELS
You will need 4 models for day 2 practical class.  each model will be charged only $100 instead of $500 to cover the disposables used.
Other Information
Venue

Course Fees

Terms and Conditions
Cancellations
As costs are incurred before the course commences, once we send out all the training manuals and training information, all course payments are non-refundable except at the discretion of ATSCI if the student can provide evidence of serious illness that may prevent the student from completing the training course.
However the student may reschedule training dates or payment may be transferrable to other courses or other students.
ATSCI Certified Microblading Cosmetic Tattoo Courses

ATSCI Certified Paramedical Courses
Semi Permanent Microblading Cosmetic Tattoo (SPCT)
All courses come with complete course kits including equipment and pigments
:
All prices are exclusive of GST.